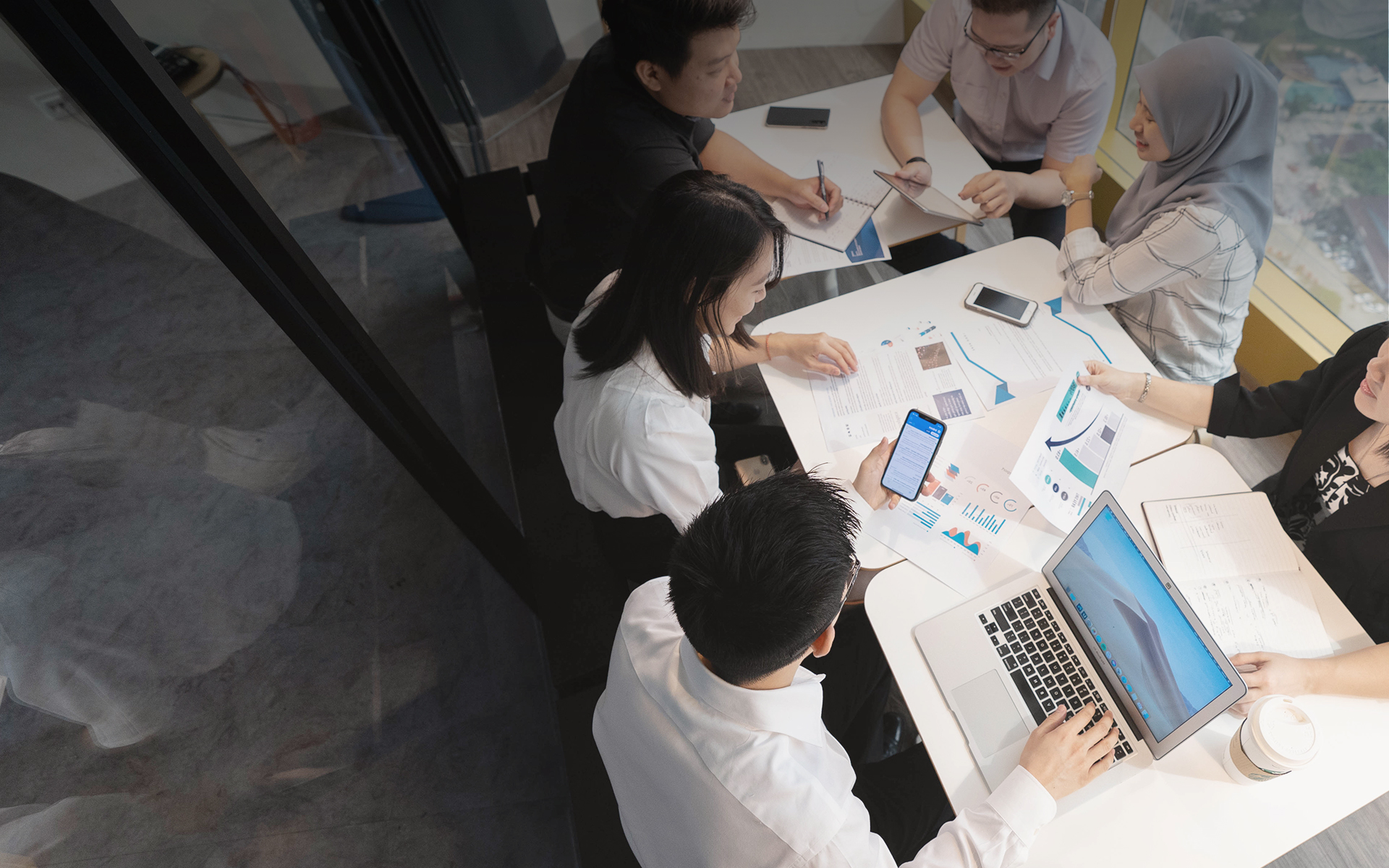 Value Creating Since 1994
We started out as a major provider of public display system installed at stockbrokers' public galleries. Leveraging our know-how in market data feed, we went on to build a complete trading engine with order management system, and connect to exchange matching engine. This trading engine is installed at brokers' site for remisiers and dealers to execute securities traded in the capital markets.
We are an early adopter of internet technology. We were the first few to build a web-based system for end investors to execute share trading via direct access into stockbroking companies system. This opened up a whole new channel for the public to participate in equity market. It was a technological leap for investors and brokers.
We work closely with brokers to systemise their back office operations. These include a system to manage and address operational and business risks, and a core system for brokers' back office operations of trade and settlement processing, margin financing and collateral management, etc. This completes our system solutions, covering front-end trading to back-end processing, with risk management in the middle.
Approximately 50% of Bursa Malaysia's daily trading volume flows through the systems we built. With the rapid adoption of smart devices, we have also developed mobile apps to enable share trading on the go, attracting a whole new generation of investors.

Vision
To be an innovative and high value adding software solution provider
Mission
We continuously strive to increase our technology know-how and capabilities, deepen our domain knowledge & optimise the use of our resources to produce high quality applications and services that expand our market reach, grow our revenue & sustain our profitability
Key Milestone
Progression
2002
Special Status
Obtained Multimedia Super Corridor
(MSC Malaysia) Status
2004
Public Listing
Listed in Bursa Malaysia ACE Market
2010
Transfer Listing
Transferred from Bursa Malaysia ACE Market
to Main Market
2017
Strategic Partnership
Collaborated with Ullink (now known as Itiviti)
to enhance global connectivity
Recognition
2003
Bursa Malaysia
Approved Independent Software Vendor
2005
Microsoft
Recognised Gold Partner
2007
KPMG
Awarded Shareholder Value Award 2007
2009
CME Group
Recognised Independent Software Vendor
2010
KPMG
Awarded Shareholder Value Award 2010
2019
Focus Malaysia
Best Under Billion Awards 2019
Awarded Best Return On Assets